AD
Consider an Online Program Currently Accepting Applicants
Click to view 100% online FNP programs that are taking applications for 2022.
The Psychiatric NP track takes a slightly different look at nursing practice than other NP fields. There are many different fields of nursing that can lead you into diverse fields. Nursing is a field that can apply to many different health-related opportunities - including mental health.
As nurse practitioners, professionals have the ability to provide everyday care, preventative care, and treatment to patients within their chosen discipline. One important field to both advanced nursing practice and mental illness is Psychiatric Nursing Practice.
This field seeks to understand mental illness in an effort to provide preventative care, diagnose, and treat patients that are showing symptoms of mental health issues. Like other NP fields, clinicians in this field have the ability to diagnose illness and prescribe medications to patients within a clinical environment.
Overview of the Psychiatric NP Degree Program
The steps to becoming a Psychiatric NP begin with earning your BSN and license prior to enrolling. Students that wish to pursue this intriguing path must have 2 to 3 years of professional experience working in psychiatric or other mental health fields, so that they are prepared to indulge in a curriculum and practicum that are based entirely around psychiatric nursing principles and methods.
Once you have enrolled in a Psychiatric NP program, you should expect to take part in extensive learning experiences that involve an in depth look into the various mental health disorders and psychiatric conditions present within the natural environment.
Not only will you learn how to identify these different disorders, but you can also learn how to diagnose, treat, and monitor patients that are showing symptoms of these disorders.
Another factor that is focused on throughout this program is the ethical treatment of patients. Patients that have been diagnosed with psychiatric disorders may not be able to make sound decisions on their own and require the assistance of family members of social workers during the treatment process.
Your educational program can teach you more about communication with third parties and how to receive the correct consent when beginning treatments.
Typical Psychiatric Nurse Practitioner Degree Format
Most Psychiatric NP programs require that students complete 48 - 60 credit hours, depending on a student's level of education. For most students, the program can be completed in 2 years, but there are some programs that can be finished within a faster time frame.
A lot of students that choose to enroll in this program choose the online route, due to its convenient scheduling that allows them to continue working in the field while taking classes.
In addition to course work, students may also be required to take part in a supervised clinical experience prior to graduation. This allows students to gain practical experience under the supervision of licensed and certified professionals in the field, which can increase their ability to provide great quality service to psychiatric patients after graduation.
AD
Consider an Online Program Currently Accepting Applicants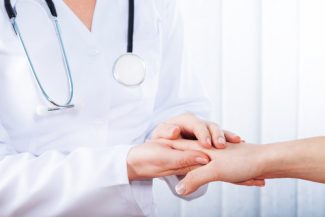 Degree programs that focus on Psychiatric Nursing Practice blend ideas from Psychology and Nursing in order to give NPs a well-rounded knowledge of both fields.
These programs seek to help professionals learn about the different psychological impairments and mental disorders present within society in an effort to provide better care to patients that have been diagnosed with them.
Professionals that are awarded with this degree may have the ability to seek out careers in hospitals, mental health facilities, or even private practice. Taking part in a degree program for Psychiatric NPs can lead you to a wealth of opportunity within the field of Advanced Nursing Practice.
Psychiatric Nurse Practitioner Courses to Expect
As you can see below, the courses that are involved with Psychiatric NP programs are similar to other NP program, in that they focus on the pharmacology, treatment, and assessment of patients in need.
The difference in this major and others is that this major promotes focus in psychiatric conditions rather than standard health conditions. Read more about these sample classes below.
Psychopharmacology
Students taking this course have the opportunity to learn more about neuroscience and clinical management of different psychiatric symptoms. Diagnostic and reactive management to psychopharmaceuticals may be discussed, as well as individual differences in metabolism and side effects.
Mental Health Nursing for Individuals/Groups
This course teaches students about the different therapeutic processes and theories used in the care of both individuals and groups. Evidence-based practice is outlined as a vital tool during intervention, as well as using proven methods for managing case loads and working with people one-on-one and in a group setting.
Population-based Mental Health Care
The overall health of the population is considered when developing treatment plans for patients with psychiatric impairments. This course teaches students to analyze their environment and consider the health of others when treating patients that are part of a larger social system.
Advanced Health Assessment
Students that are involved with this course can learn more about the assessment process for psychiatric patients, the analysis of assessment results, and the application of assessments during the treatment process.
Advanced Pathophysiology
An investigation into human anatomy and physiology may be a primary component within this course. Students that are involved with this course can learn more about how disease and illness affect the human body, as well as appropriate clinical methods for responding to these ailments.
Psychiatric NP Specializations Available
If you choose to become more specialized in your Psychiatric NP degree program, you may have the option of pursuing concentrations alongside your NP degree. Psychiatric NPs can work in many different settings, so choosing a specialization can provide learners with more expertise in certain areas, rather than just a generalized degree program.
Substance abuse is a largely-focused field for Psychiatric NPs. This is a growing issue in the United States, with huge numbers of addicted patients being seen for therapeutic reasons and rehabilitation each year.
If you choose to take part in a specialization such as this one, you could work with patients in a clinical, legal, or rehabilitative setting once working in the field.
Psychiatric NPs can also specialize in fields that are concerned with criminal justice or corrections. These types of specialization allow NPs to become involved with the criminal justice system and provide assessment and care to offenders that require mental health evaluations. This is an interesting specialization to consider if your goal is to provide assistance to those that have started life on the wrong path.
Students that are interested with sharing their knowledge and experience in the field of nursing can also pursue educational specializations alongside their standard Psychiatric NP track.
This concentration can help students becoming educators for college level students that are working towards the same degree program. Having formal education and experience in the field can allow you to have an experienced look at the field prior to teaching others about it.
Psychiatric NP Salary Information
As with any degree program, prospects that are considering this field may be wondering what their salary options are after graduation. Although it is not everything in life, money is an important aspect to consider before making the commitment to higher level degree programs.
Some of the average salary data for nurse practitioners is listed below for your information.
There are so many options for careers within this specialization of advanced nursing practice. Depending on the field you choose to work in and the people you choose to work with, your salary can be very different than others with the same certifications.
Careers as a Psychiatric NP
People seek care for mental illness within many different settings. Once you have finished your degree program, you can potentially find a career in many diverse fields offering direct and preventative care to the public.
One of the most popular fields for careers after graduation is within mental health facilities. In this setting, you can work with a regular set of patients that require therapeutic services, medication, and observation during their treatment process.
Community health centers may call upon Psychiatric NPs to assist with providing resources to the general public. If you choose to work within your own community, you may assess and treat individuals in lower income brackets or those that have undiagnosed mental illnesses.
Psychiatric NPs can also work in prisons or jails with inmates to help get them into appropriate treatment programs for their diagnoses. Check out some additional career settings below.
Private Practice
Hospitals or Healthcare Clinics
Education
Homeless/Domestic Violence Shelters
Psychiatric Facilities
Research
As you can see, Psychiatric NPs have the education and expertise to play a role in many different fields involving the public. Psychiatric and mental health care is a primary factor in the betterment of society, so having certifications in this field can help you get your foot in the door in many diverse settings in the public domain.
If you are interested in pursuing careers in some of these intriguing settings, the Psychiatric NP degree program may be the right option for you.