Why Consider a Nurse Practitioner Degree and Career?
The expansion of Online Family Nurse Practitioner Programs is mostly due to the demand healthcare facilities, private or public. For some quick numbers — the American Association of Nurse Practitioners, one of the top Nurse Practitioner organizations especially for practicing Family Nurse Practitioners, represents the interests of its 70,000 members and 222,000 nurse practitioners nationwide, and it is growing every year.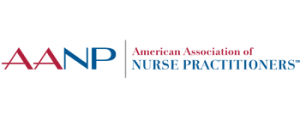 A 2017 report from the American Association of Nurse Practitioners referenced a U.S. News and World Report list of the top 100 Best Jobs – Nurse Practitioners were ranked second, with the Dentist profession being sourced as the best job. The Nurse Practitioner career has recently been cited in the same report as one of the top careers. For reference, the past rankings for Nurse Practitioners on the US News Best Jobs list:
2017: 2nd
2016: 6th
2015: 2nd
2014: 4th
Other health care professions ranking in the top 20 include: physician assistants, nurse anesthetists, pediatricians, obstetricians and gynecologists, nurse midwifes, physical therapists, anesthesiologists, physicians and psychiatrists also listed in the top 20. Registered nurses were also acknowledged and appeared at number 22.
Family Nurse Practitioner Program Accreditation
When comparing programs you will want to be sure you enroll in one that will prepare you to take the national certification as a Family Nurse Practitioner (FNP). This certification is governed by the American Nurses Credentialing Center (ANCC), which is the national organization recognized by state and federal standards for professional practitioners.
Nurse Practitioner Tracks
There are a number of different Nurse Practitioner, or Advanced Practice Nurse Practitioner (APRN) program tracks that are specifically tailored toward a specific nurse practitioner career. Use the below tool to learn about the tracks certified by the aforementioned ANCC.
Nurse Practitioner CertificationsClinical Nurse Specialist CertificationsSpecialty Certifications
Nurse Practitioner Certifications
Acute Care Nurse Practitioner
Adult Nurse Nurse Practitioner
Adult-Gerontology Acute Care Nurse Practitioner
Adult-Gerontology Primary Care Nurse Practitioner
Adult Psychiatric–Mental Health Nurse Practitioner
Family Nurse Practitioner
Gerontological Nurse Practitioner
Pediatric Primary Care Nurse Practitioner
Psychiatric–Mental Health Nurse Practitioner
School Nurse Practitioner
Diabetes Management—Advanced Nurse Practitioner
Emergency Nurse Practitioner

Clinical Nurse Specialist Certifications
Adult Health CNS
Adult-Gerontology CNS
Adult Psychiatric–Mental Health CNS
Child/Adolescent Psychiatric–Mental Health CNS
Gerontological CNS
Home Health CNS
Pediatric CNS
Public/Community Health CNS
CNS Core
Diabetes Management—Advanced

Specialty Certifications
Ambulatory Care Nursing
Cardiac Rehabilitation Nursing
Cardiac-Vascular Nursing
Certified Vascular Nursing
College Health Nursing
Community Health Nursing
Diabetes Management—Advanced
Faith Community Nursing
Forensic Nursing—Advanced
General Nursing Practice
Genetics Nursing—Advanced
Gerontological Nursing
Hemostasis Nursing
Home Health Nursing
Informatics Nursing
Medical-Surgical Nursing
Nurse Executive
Nurse Executive—Advanced
Nursing Case Management
Nursing Professional Development
Pain Management Nursing
Pediatric Nursing
Perinatal Nursing
Psychiatric-Mental Health Nursing
Public Health Nursing—Advanced
Rheumatology Nursing
School Nursing

How Long Does an Online Family Nurse Practitioner Degree Take?
Long story short: an Online FNP program varies for every university. Each nursing school has different requirements that may shorten or lengthen the online FNP program.
However, students can earn their online FNP degree in as little as 8 semesters, depending on the program they choose. These programs help students move quickly through online coursework at the same pace as traditional campus-based offerings. Classes can include lectures that you can watch when your schedule allows, as well as online discussions you can participate in to gain new perspectives provided by your peers and faculty.
What to Expect in the Virtual Classroom
With new technology, online courses also offer clinical simulations and experiences that you can witness and perform without leaving your home. What's more, faculty can be available by phone, email and other tools in your online dashboard. Now that distance learning technology is so common and advanced, even campus courses utilize the tools that are making online learning so widely available and credible in the eyes of universities and employers across the nation.
Benefits of the Online FNP Degree
What is also beneficial about taking the online approach to earning your FNP is the flexibility in start dates. Since online programs are easier and more efficient to deliver, you can find several online programs that offer up to 6 start dates per year. And if you have not taken your GRE, you can breath easy. Many online FNP programs do not require the GRE for admission.
Top Nurse Practitioner Organizations You Should Know
No matter where you are on your path to becoming an FNP, you should look into the following organizations and associations that can connect you with mentors and like-minded professionals. This is by no means a complete list, but a good place to start spreading your wings and networking while you earn your education.
American Academy of Family Nurse Practitioners (AAFNP)
https://www.aanp.org
If you are going to purse a career as an FNP, this is the first organization you should look into. The AAFNP was formed to give professionals somewhere to turn for resources and information to help further their careers. This association also makes a huge impact in public policy and connecting specialists in the field with students who are seeking guidance. There is a reason corporations and other organizations partner with the AANFP and their 205,000+ members.
American Nurses Association (ANA)
http://www.nursingworld.org
Perhaps the best place to start your search is the ANA, the all-encompassing organization for professional nurses. They have a wealth of professional resources you can take advantage of, no matter what type of FNP you want to become. Whether you want to find work, sign up for conferences or check out their benefits, this is a great organization to join – the gold standard for nursing networks.
American Nurses Credentialing Center (ANCC)
http://www.nursecredentialing.org
This organization is dedicated to promoting quality nursing care on a global scale. They offer credentialing programs that certify nurses in all specialities. They also work with healthcare environments and offer accreditation to colleges, universities and other academic environments where nursing education is offered.
Nurse Practitioners in Women's Health (NPWH)
https://www.npwh.org
Women's health is always a big topic in healthcare and politics. But no matter what the debate, there is no denying the importance of understanding women's health issues in the scope of your role as an FNP. The NPWH is dedicated to protecting women's health through quality care and innovative technology, as well as evidence-based research. They offer educational events and e-learning opportunities for FNP's to stay in tune with current best practices in care.
American Academy of Emergency Nurse Practitioners (AAENP)
http://aaenp-natl.org
This organization is on a mission to help NP's administer quality emergency care to patients of all ages and socio-economic backgrounds. FNP's may have an infinite number of situations where they are dealing with emergency care or aiding those to directly deliver care in urgent situations. This can be a good organization to learn more about and use as an educational and networking resource. They also offer professional opportunities that can help FNP's move ahead in their career and expand their options for roles in healthcare.
Other Nurse Practitioner Organizations
There are quite a few Nurse Practitioner organizations you should look into when figuring out which nurse practitioner program to pursue. Below are some of the top nurse practitioner organizations, along with a few that overlap into Critical Care and other nursing specialties.
National Council of State Boards of Nursing (NCSBN)
https://www.ncsbn.org
111 East Wacker Drive, Suite 2900
Chicago, IL 60601-4277
Phone: 312-525-3600
American Association of Critical-Care Nurses (AACN)
http://www.aacn.org
101 Columbia
Aliso Viejo, CA 92656-4109
Phone: 800-899-AACN (2226)
Gerontological Advanced Practice Nurses Association (GAPNA)
http://www.gapna.org
East Holly Avenue Box 56
Pitman, NJ 08071-0056
Phone: 866-355-1392
National Association of Pediatric Nurse Practitioners (NAPNAP)
http://www.napnap.org
20 Brace Road, Suite 200; Cherry Hill, NJ 08034
Phone: 856-857-9700
email: [email protected]
National Certification Corporation
http://www.nccwebsite.org
142 E. Ontario Street, Suite 1700,
Chicago, IL 60611
Phone: 312-951-0207
Pediatric Nursing Certification Board
http://www.pncb.org
800 South Frederick Avenue, Suite 204
Gaithersburg, MD 20877-4152
Phone: (301) 330-2921 or 888-641-2767 (tollfree)
Advanced Practitioner Society for Hematology and Oncology
http://www.apsho.org
3131 Princeton Pike, Bldg. 1 Suite 205 Lawrenceville, NJ 08648
609-832-3000
National Organization of Nurse Practitioner Faculties
http://www.nonpf.org/
1615 M Street, NW, Ste. 270
Washington, DC 20036
Tel: (202) 289-8044
To become an FNP, consider the benefits of enrolling in an online program to further your career without putting your current nursing role on hold.